Sweet Basil All-Natural Frozen Foods
Every meal we prepare for you is made with the same simple idea – create deliciously inspired, easy-to-prepare, everyday dishes based on the modern Mediterranean diet that measure up to what you might create in your own kitchen. Whether it's our generous 11.5 ounces, our all-natural ingredients or the flavorful fresh herbs and spices we add to our entrees, Sweet Basil delivers delicious food that fits your lifestyle.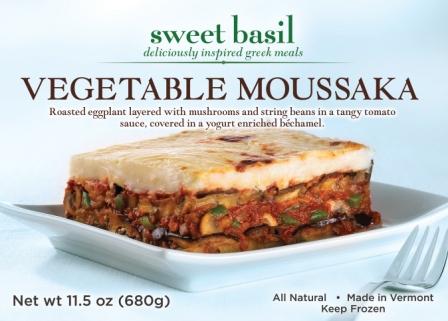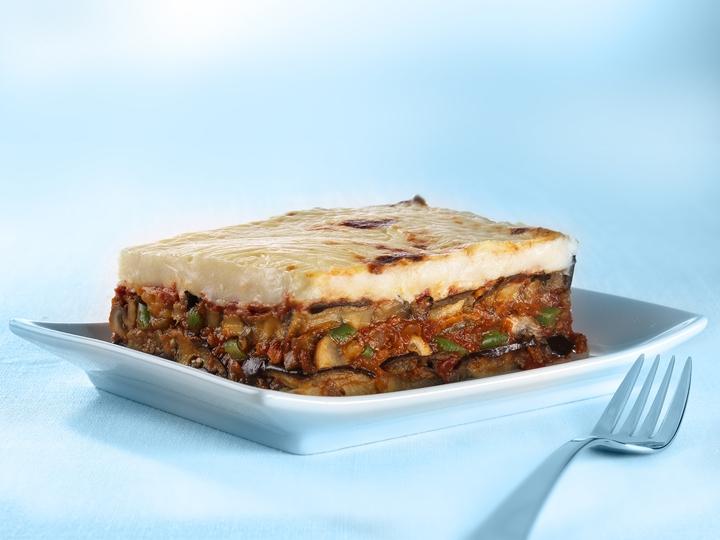 Vegetable Moussaka
Fall in love with our take on one of the best-known Greek dishes! We start with a layer of freshly roasted eggplant. Then add a layer of tomato-vegetable sauce infused with fresh herbs and a hint of allspice. Then we finish with a fluffy layer of béchamel sauce. Savory, satisfying and just 200 calories per serving!
Vegetable Pastitsio
Shake up your dinner rotation with this Greek comfort-food classic. Layers of pasta, a pumpkin-kale filling fragrant with feta cheese, herbs, and spices and a creamy béchamel come together in this luscious yet simple meal.